(Xposted to wls and wanderingstar65)


Hi!I'm Sara and I had gastric bypass July 17 2006, so it's been a year and 4 months, my highest weight ever was 330,
on the day of surgery I was 301, and today I'm 160, I'd like to be 150..it was really worth it! hard , but worth it.... yeah so I guess this is my yearly picture update!
thanks
Sara



I'm wearing the same grey sweat pants in both only now they're falling off, kick ass!!

oh and a halter top!!??? GASP!!!

oh and BONES !!! bones are neato! muhahahahah!

I was feeling down and doing a new B an A really made me feel accomplished, you all should try it !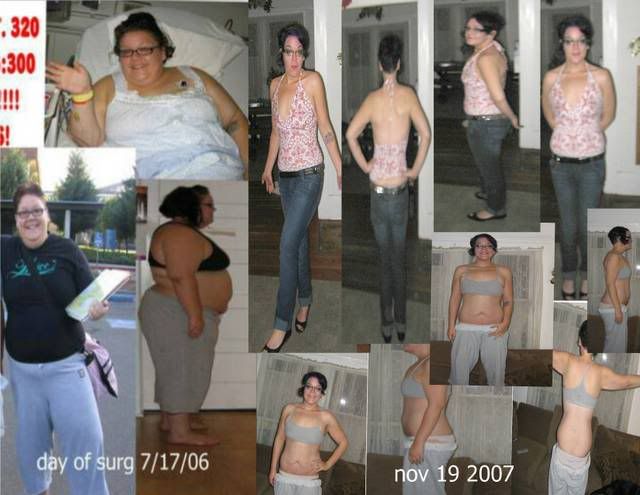 thanks fer lookin! Comments or questions? NO Problem!
hugs
sara